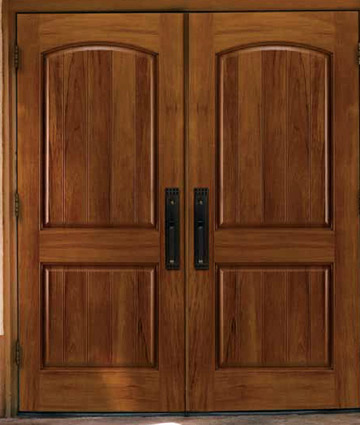 In previous articles (Part 1, Part 2 & Part 3), we've examined the benefits and potential problems associated with sourcing Spanish Cedar. Now we'll get really practical and consider how you can determine whether Spanish Cedar is the right choice for your current job — and, if not, what might be a good alternative.
Here's the key question that you need to ask:
What's the (End) Use?
More specifically, here are some questions to consider about any given application:
• Will it be an exterior application?
• How will it be finished — painted or stained?
• What width will it require?
Depending on your answers, you should be able to determine which Spanish Cedar would be best for the job. For instance, African Plantation Spanish Cedar is plentiful and easy to attain, but its quality may be inconsistent, and its availability is typically limited to short, narrow boards.
If you ask your supplier where their Spanish Cedar comes from, and they say Africa, you need to ask a follow-up question: Where in Africa does it come from? Most African Spanish Cedar comes from The Ivory Coast or Ghana, and the Ghanian variety usually exhibits much higher quality; it typically has fewer pin knots and comes in widths closer to 6 inches.
Ivorian Cedar, by contrast, tends to be quite narrow, with widely spaced growth rings and inconsistent grain. The lower density and lighter color, along with multitudes of pin knots, make planing difficult and weather resistance difficult. If you plan to paint the surface, some finishes may make up for the weaknesses of Ivorian Cedar, as long as you don't require wide boards.
Because Spanish Cedar is so often used for painted finishes, it's especially important to note that this species' highly resinous nature makes properly drying it more difficult than most other species. If it's improperly dried, Spanish Cedar will weep, producing sap that will interfere with any glues or finishes you use — in addition to making a significant mess!
Whether you purchase South African Spanish Cedar or Plantation-grown African Spanish Cedar, you need to make sure that it has been dried properly. Only a few lumber suppliers in the U.S. have kilns capable of drying Spanish Cedar effectively. (As you might guess, J. Gibson McIlvain Lumber is one of them!)
Unlike some wood species and products, pricing is not a determiner of the quality of Spanish Cedar. If you ask your dealer questions to which the answer is unknown, you're better off walking away than making a blind purchase.
If your project requires a premium appearance and widths of 6 inches and greater, you'll need to bite the bullet and buy genuine South American Spanish Cedar. You might not like the price or the lead time required to attain the product, but you'll be pleased with it once it does arrive. If you aren't willing to wait, consider some alternatives to Spanish Cedar: Sapele, Utile, and Fijian Mahogany. We'll explore those options in our next post.
Continue reading with Part 5.
Read the Whole Series