We've all heard the adage,"less is more." Well, whether or not you think there's truth to that statement, it's definitely rare for more high-quality lumber to actually cost less. We've already looked at why that can be the case when it comes to thinner boards (see Parts 1 & 2).  But now we'll look at a unique situation regarding board length, where it's also the case. In the case of Ipe decking (as well as some other exotic hardwood decking species), you can literally save money by opting for a larger deck! What's the catch? The decking boards are odd lengths. Why is this a thing? Let us explain.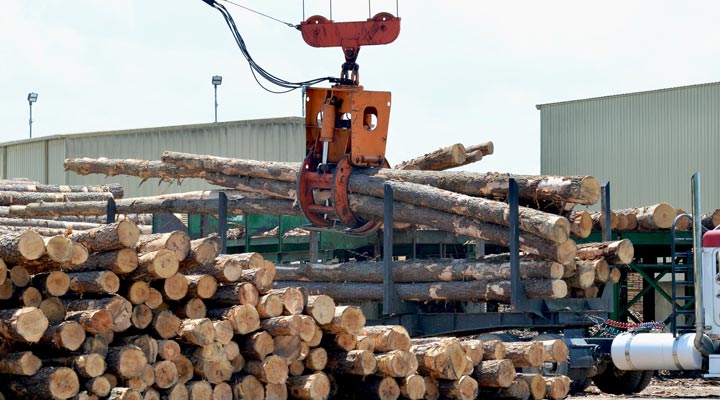 US Market Preference for Even-Length Decking
Just as we've discussed regarding board thickness and so-called short boards, the US lumber market is different from the global lumber market. The specific customer preferences and industry-standard sizes we use here in the US are unique to our continent. While domestic lumber species are milled with US preferences in view, exotic lumber species most certainly are not.
Especially when you pair our penchant for particular sizes with our disdain for anything but top-grade material, it just doesn't make sense for mills to saw to US size specifications. Which brings us to the matter at hand: the US market, in general, prefers even-length decking boards. But for several reasons, J. Gibson McIlvain Lumber has deviated from this typical approach; you might even say we're at odds with traditional buying practices.
Odd-Length Decking for the Win
Most US importers refuse to accept odd-length decking, greatly limiting their buying power. Many mills actually refuse to do business with buyers who are so picky — and even when they don't, they'll be forced to limit the volume they can order. The fact is that trees grow to a variety of heights, producing a variety of board lengths. If a 10-foot board is cut from an 11-foot tree, that means that a foot of perfectly good wood goes to waste and fails to earn the saw mill any money.
If any given lumber importer wants only even-length boards, the odd-length boards still need to go somewhere. And anytime shipments need to be picked through, the extra time and labor adds up. In order to make a shipment include exclusively even-length boards, what's more likely to happen, though, is that the extra foot is simply lopped off. But here's the thing: the customer still pays for it, and then some, to cover the added time and labor required to trim any odd-length boards to create even-length boards.
At J. Gibson McIlvain, we have plenty of even-length decking boards as well as odd-length decking boards. And we're happy to sell it to you. And if you want only even-length decking, we can make that happen. But it will cost you more. So it's your call: You can have a 17-foot deck for less than a 16-foot deck, and chances are that no one will be pulling out a tape measure at your next BBQ. Or you can pay more for a 16-foot deck, just in case.